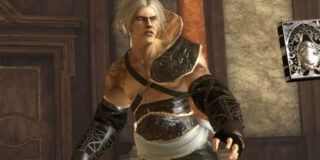 Nier, Square Enix's upcoming Cavia-developed action RPG, has officially received an April 22 release date in Japan. The game will debut in two editions: Nier Gestalt for Xbox 360 and Nier Replicant for PlayStation 3.
Both games have the same setting, but differently designed characters – one suited to look more realistic (360), the other suited to look more like an anime (PS3).
Come this Spring, the west will receive Nier on both PS3 and Xbox 360, which is Nier Gestalt in Japan.