Final Fantasy XIII's history on PS2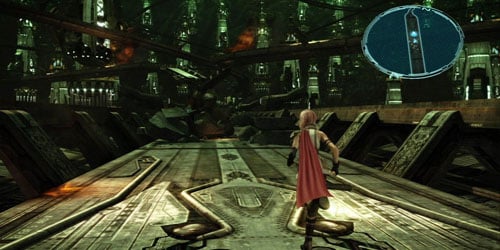 Before Final Fantasy XIII began development on PlayStation 3, it started off on the PS2. How far along did the game get on PS2 before Square Enix decided to up the game to PS3, though?
In the "Final Fantasy XIII World Preview" guide book, released Thursday in Japan, producer Yoshinori Kitase and director Motomu Toriyama speak a bit about the game's history on PS2.
According to them, the game began development on PS2 in 2004, right after Square Enix released Final Fantasy X2 International + Last Mission.
The team hasn't been working for five straight years on the game though. Showing their support for PlayStation 3, they halted development for three to four months in order to develop the infamous Final Fantasy VII tech demo – that has sprouted rumors of a Final Fantasy VII remake even till this day.
After work completed on the tech demo, the team decided to move Final Fantasy XIII to PlayStation 3.
Kitase told the magazine that the "Hanged Edge" local from the Advent Children demo was already in the PS2 version of Final Fantasy XIII. They were using Final Fantasy X-2's Yuna as a placeholder character to run around the world. Now, the PS3 version of "Hanged Edge" is "totally different", explained Kitase.
In the end, the team threw away everything they worked on for PS2.
"In the end, we had to throw away everything that was for use with the PS2 era, and restart anew," said Toriyama.
December 17th marks the final product for Japan; March 9th for the west.
So How Far Along Was Final Fantasy XIII on PS2? [Andriasang]