Rumor: Xbox LIVE to bring virtual audience to E3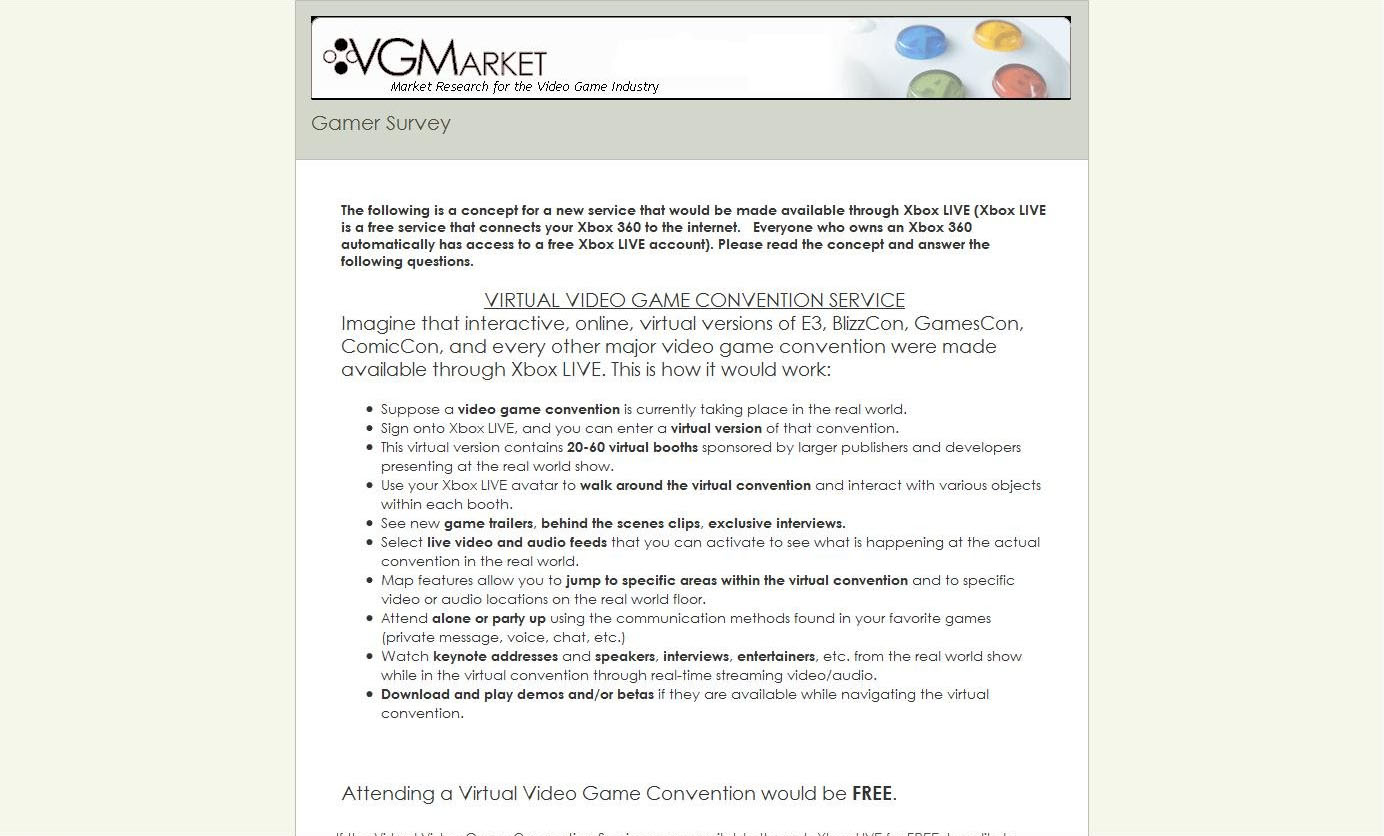 E3's a dream show to attend. Others, like GamesCom and BlizzCon are a lot easier to get into, but still require some travel that some of us just can't do. How about this? A virtual showfloor where gamers can access booths from various publisher and developers, listen to live video and audiocasts, watch the newest game trailers and videos, and download demos and betas.
That may just be what Microsoft is planning for next year's show with the help of Xbox LIVE Avatars, if a recent survey is to be believed. The Avatars can tour around the showfloor in a group or alone checking out the latest game videos, demos, watch live press conferences and more. It's the gamer's dream networked to their home via Xbox LIVE.
Here's a screencap of the survey, detailing the free service (if it were to be):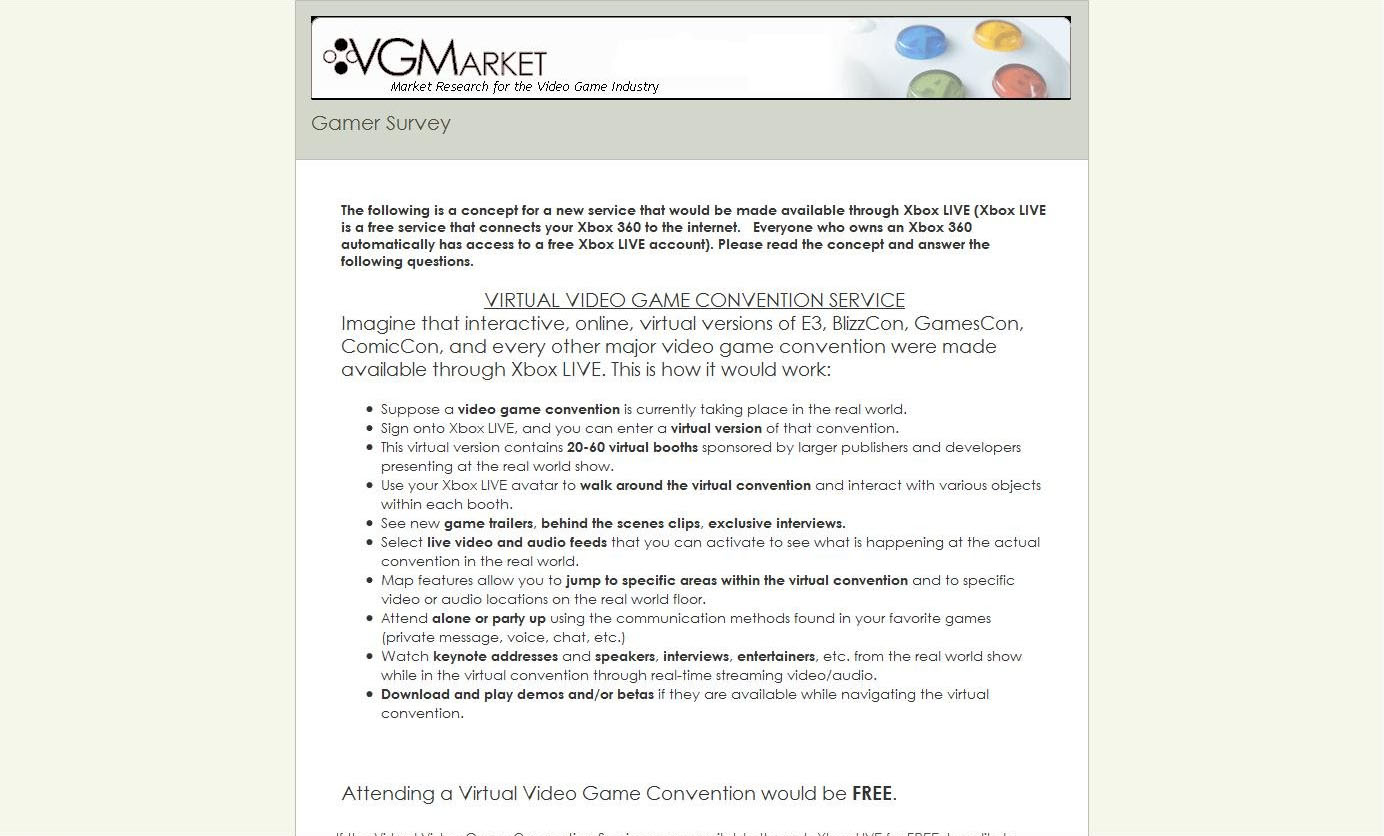 We're marking this down as a rumor considering Microsoft hasn't yet confirmed anything, but this would sure be interesting, especially for those who can't attend E3.
Rumor: Attend gaming conventions on your 360 [Destructoid]