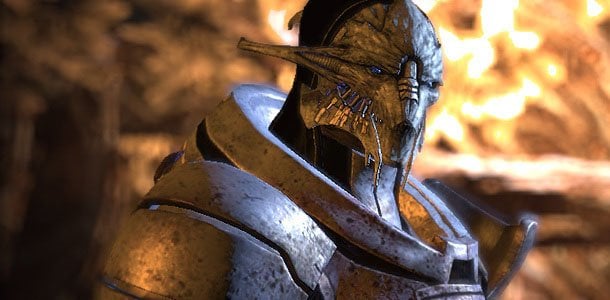 The latest episode of GameTrailers TV features a load of new information on BioWare's upcoming Mass Effect 2. Geoff Keighly, the show's host, decided to quiz BioWare co-founder Ray Muzyka on whether or not Mass Effect 2 would arrive on the PlayStation 3.
Once again, the developer refuses to answer.
"Always lots of rumors, but we've announced basically it's coming to Xbox 360 and PC, and that's all we're talking about," BioWare co-founder Ray Muzyka told GameTrailers TV.
So is a PlayStation 3 version ruled out?
"We're not saying anything."
This isn't the first time that BioWare's refused to confirm a PlayStation 3 version of the game. They've been issuing the same comments for months.
Thanks, Goonline.