Ar Tonelico 3 media is full of gameplay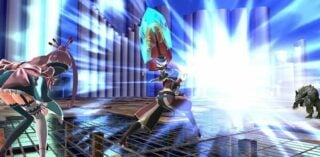 Gust Corp have done a full reveal on the company's second PlayStation 3 game today, Ar Tonelico 3, releasing forty-seven brand new images and artworks as well as a new trailer of the January RPG. The new trailer is full of great music and anime cutscenes, however, does give us a glimpse at the battle system and world gameplay.
The new trailer drops tidbits of information from time to time. The battle system is similar to that of Tales of Vesperia featuring free movement on a 3D field. Hymma, used to synthesize hymnos during battle, can be obtained using the Dive system. The RAH system is dynamic, meaning the music will change in battle depending on Hymma combination, etc.
Check out the new screens at the gallery. The video is below.