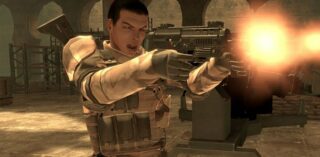 A new concept's been introduced for games to be released in late 2009 and it's called a delay. Okay, well maybe it's not so new but it's been happening to too many of once late 2009 hit games. Most of which were big, like BioShock 2, Mafia II, Heavy Rain, Splinter Cell: Conviction, and most recently EyePet.
Today, another joins the group.
Sega of America's confirmed on their official website that Alpha Protocol, Obsidian's third-person action RPG originally scheduled for this month, has been pushed back to Spring 2010.
We would give an "at least" statement, but Spring 2010 is a ways off from October. Sigh.