Why this Ninja Gaiden Sigma 2 TV spot will never air in the US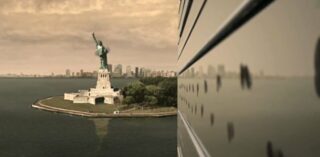 A new Ninja Gaiden Sigma 2 commercial that has just recently started airing in Japan may cause up quite a stir if it ever came to US television sets. Don't get me wrong, the commercial's amazingly cool. It's a live action TV spot in New York City with footprints being plastered all over the big apple, symbolizing Ryu's speed. However, the ending of the commercial may shock US audiences.
It's supposed to represent one of the game's boss battles, but the general audience may not know that and take it as something entirely different.