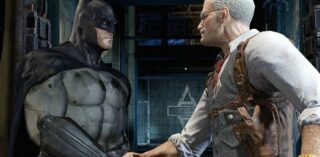 Mike Kebby, Merchandising Manager for the PlayStation Store in Europe, has confirmed on the European PlayStation.Blog that two pieces of content for Batman: Arkham Asylum will be released within the next two weeks; the first being 'Insane Knight', landing on September 17th for free.
The following week, on September 24th, 'Prey in the Darkness' will release. It's unknown whether or not this is free.
Both pieces of content will hit all platforms for Arkham Asylum.