Sign-up for the LittleBigPlanet Water Beta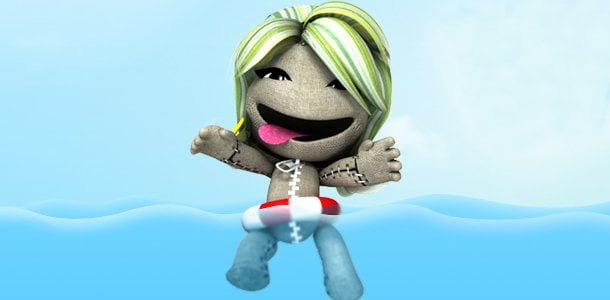 Water is coming to LittleBigPlanet. Announced at GamesCom 2009, water will bring a load of new innovations to LittleBigPlanet's level creation, possibly finally bringing the city of Rapture to its full potential. However, as with any big update, a beta needs to take place. Media Molecule is looking for those with LittleBigPlanet to help out.
Water is coming to LittleBigPlanet as part of an exciting new kit!

It's not just a saying you know – We really do need to test the water to make sure the new features all work as planned, and we need your help to do it! How would you like to dive on in to the crystal clear waters and enjoy some splish-splashing about before everyone else? Get out your rubber rings people, this is gonna be one hell of a pool party!
Apply for your chance to test out the liquidy substance at the link.
LittleBigPlanet Beta Sign-up [Media Molecule]