LittleBigPlanet GOTY Edition Promises $30 In Extra Content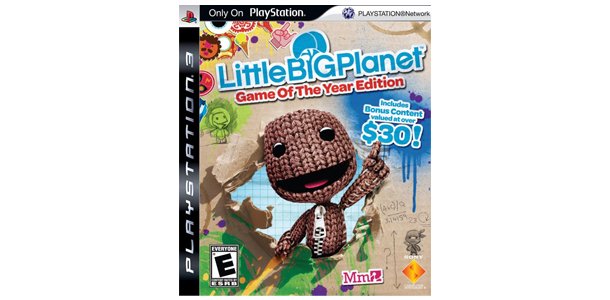 We knew the "Game of the Year Edition" for LittleBigPlanet coming later this year was going to include extra content, but we didn't know it would be this much. According to the game's box, $30 of extrta content will be included.
We do not know what exactly is going to be included, but at a value of $30 it's got to be a lot of good stuff. In the meantime, take a look at the sexy new box art.
LittleBigPlanet GOTY Edition Box Art Promises $30 In Bonus Content [Kotaku]