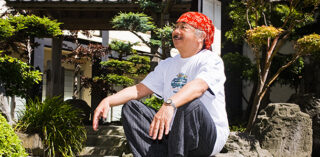 Have you ever wondered where the name Final Fantasy came from? The reason behind it? Or why there's like twenty Final Fantasy games which contradicts the game's title (okay, that question won't actually be answered)? Well, Final Fantasy director Hironobu Sakaguchi and composer Nobuo Uematsu have shed some light on it.
In the past, we've heard that Square was possibly going bankrupt at the time and this was their last hope for a game, so they titled it Final Fantasy. We've also heard that Sakaguchi was going to quit Square at the time to go back to college, but make one final game before he goes.
Uematsu cleared up the fog though. "It's true that Sakaguchi was going to quit," he said, "but the bigger reason, the real reason, was that Square was going to go bankrupt and the designers believed that it would be the company's swan song."
Way to go, Square. Now there's a ton of them and they're some of the best games on platforms these days.
Why's It Called 'Final Fantasy'? Uematsu Explains [Wired]