Sony: LittleBigPlanet 'Final Fantasy VII' DLC Still On The Way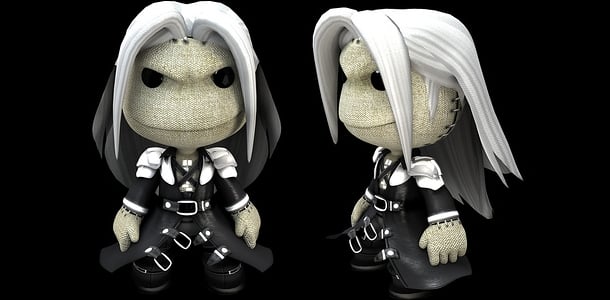 Amidst all the great costumes that have been released for LittleBigPlanet so far, we've all been waiting on one set of costumes that was shown back last October: Final Fantasy VII costumes. We were showed a Sephiroth costume alongside an Old Snake costume from Metal Gear Solid 4. The Old Snake costume released already alongside allies such as Meryl. Here we are though, still waiting on the Final Fantasy VII costumes. A comment on the PlayStation.Blog has assured gamers they're still on the way, though.
"All I can say is patience, he (and possibly some of his friends) will be coming when the time is right." commented Chuck Lacson, Associate Product Marketing Manager of SCEA. "Till then, we got some interesting (sic) characters on the way."
So we still don't know exactly when the Final Fantasy VII costumes will arrive, but at least they're on the way. Let's hope they come sooner than later though.