Persona 5 accidently announced for PS3?
Pachinko site mentions new entry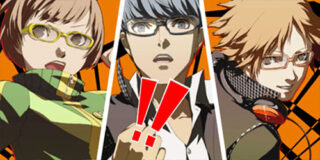 The pachinko industry may have accidentally announced Persona 5 for PlayStation 3. According to a 7Rush report, "a consumer announcement of PlayStation 3 exclusive Persona 5 is scheduled."
The mention is slipped in with the announcement of a Shin Megami Tensei-themed pachinko slot machine. Of course, the entire mention of a Persona 5 could likely be a mistake.
Every entry in the Persona franchise has released exclusively on a Sony platform.
Atlus is currently teasing a new game on their site, with more information to come July 24th. Could this be Persona 5?
Persona 5 PS3 Exclusive? [Sankaku Complex via 7Rush]