GameFly Brings 'Hope' for Star Ocean: The Last Hope on PS3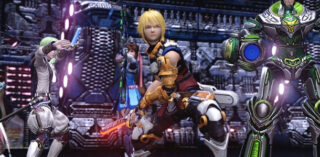 PlayStation 3 gamers feeling the need for a Japanese RPG may have their 'hopes' answered soon. According to a new GameFly listing, Star Ocean: The Last Hope is coming to PlayStation 3. As of now, they're the only retailer listing it, however, in the past I've noticed that GameFly's had games listed before they've even been announced; Tornado Outbreak from Konami, for example, was one of them.
Even though GameFly has a good record for these kind of things, it's kind of odd that it'd be leaked via GameFly instead of announced first in Japan.
If the announcement's coming soon, you'll hear about it late tomorrow night when the weekly Famitsu releases in Japan.
Star Ocean: The Last Hope (PS3) [GameFly via Siliconera]