Atelier Rorona Is Cel-Shaded, First Screens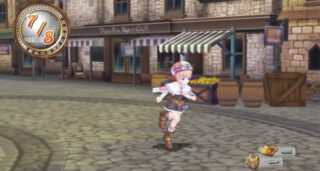 Famitsu has exclusively obtained the first batch of Atelier Rorona screenshots for the PlayStation 3, coming to you from Gust Corporation. The screenshots reveal the game is actually cel-shaded. Earlier speculation (on my side) suspected 2D graphics in a 3D world such as the past Atelier Iris games featured. There is a full batch of them at Famitsu.
Get the screens at Famitsu.