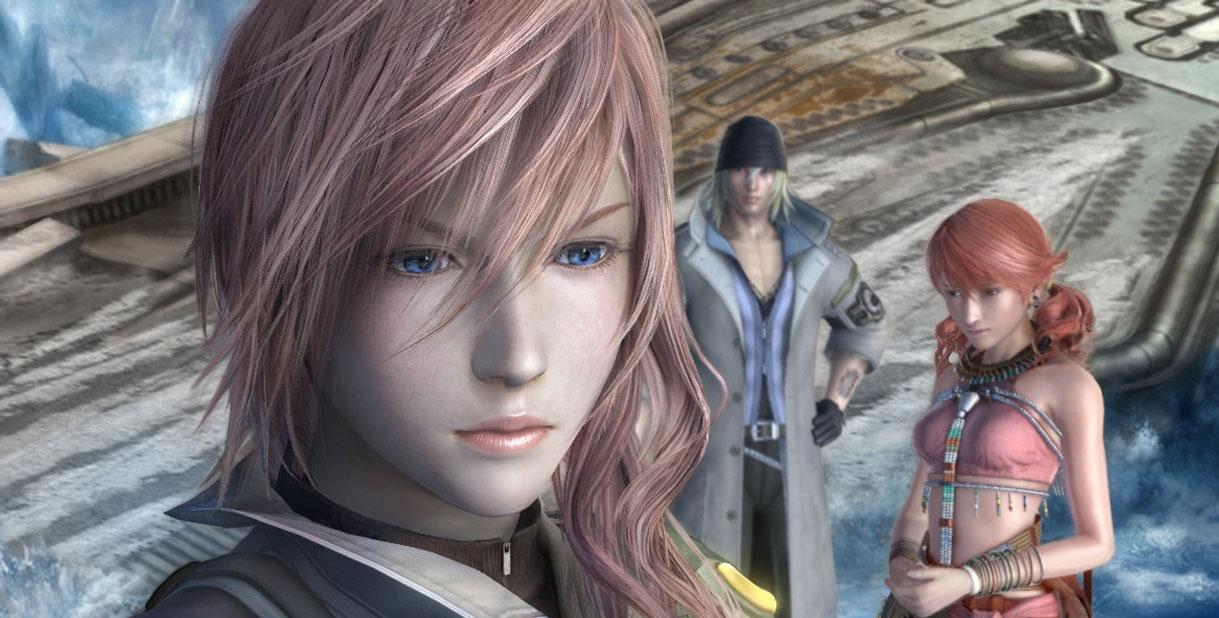 Square Enix's upcoming Final Fantasy XIII is without a doubt going to be one of the biggest games of 2009, wouldn't you agree. So what's going on with the game anyway? Director Shinji Hashimoto and Producer Yoshinori Kitase shed some light.
As of now, the PlayStation 3 version is currently in development. After completion of the PS3 version, they're going to move onto the Xbox 360 version. Currently, they are at the point where they can put the game on a Blu-Ray disc and play them on their debug PS3s.
Regarding the switch to include the game on the Xbox 360 as well, Hashimoto says that: "It's not like we're cancelling or delaying the PS3 version at all! It's more of an added bonus for 360 fans. We won't be putting them at a disadvantage in any way."
Kitase was quick to add: "The fact is, the PS3 version is what's in development right now, and the team is working to specialise that version to the very best of the PS3's abilities. After that, we'll do the 360 port and optimize it to that particular hardware. There will be no decrease in quality as a result of the game appearing across two platforms."
Kitase couldn't reveal much on the gameplay: "there's going to be a field with monsters roaming on there, which the character can interact with, and you can pursue or avoid them on the field. When you touch them, it will transition into a battle sequence." Sadly, he couldn't tell us anything else such as the amount of members in your party.
The main character of Final Fantasy XIII, Lightning, will be the MAIN character. That means most of the game's focus is on her. Lightning is also not her real name. Regarding picking a female main character, they feel that they wanted to give a female lead a try, as previously they've only had semi-lead female characters.
Final Fantasy XIII looks very sci-fi-esque, but also very traditional fantasy-like as well. As of now, we've only seen mainly humanoid enemies as well as sci-fi weaponry. Kitase mentions: "The trailer and screenshots were actually created at a very early stage in development, so at that point there were only humanoid enemies we could show. Same thing with the guns. In the final product, we assure you that there will be a lot more variety.
"There will be a variety of monsters depending on the location within the game. For example, as you can see in the trailer, the characters are in a city setting, and the enemies are an army of soldiers. In nature environments, you'll probably see more beast-like, "organic" type enemies. "
So, will Final Fantasy XIII release worldwide on the same date? Probably not. Kitase says though: "We're working as hard as we can, but we probably can't eliminate the release gap just yet."