The Elder Scrolls Online Global Reveal Event 2021
January 26 @ 5:00 pm

-

6:00 pm

EST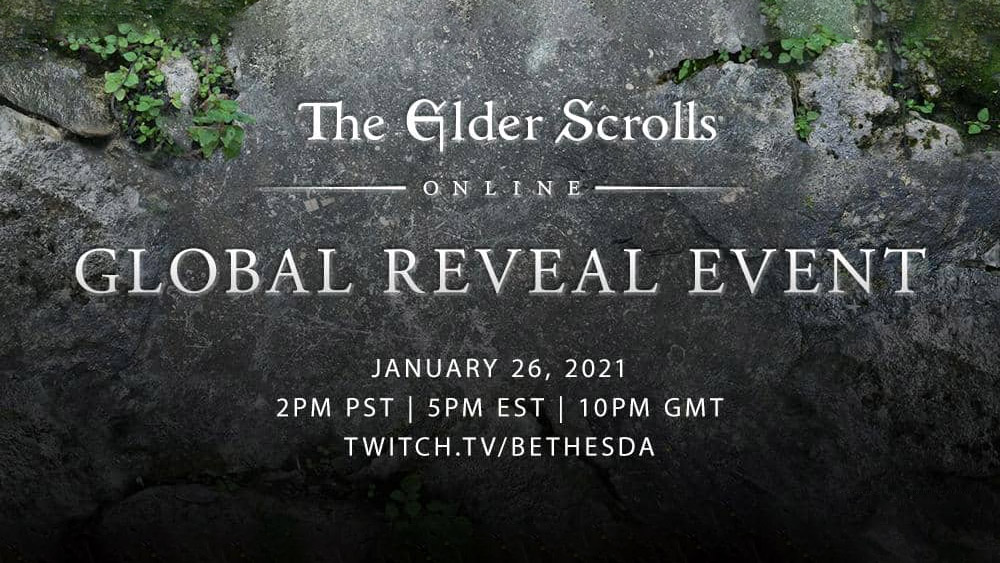 Publisher Bethesda Softworks and developer ZeniMax Online Studios will host The Elder Scrolls Online Global Reveal Event 2021 on January 26, 2021 at 2:00 p.m. PT / 5:00 p.m. ET. You will be able to watch it on YouTube and Twitch.
The broadcast will feature ZeniMax Online Studios director Matt Firor and Bethesda Softworks senior vice president of marketing and communications Pete Hines, as well as The Elder Scrolls Online creative director Rich Lambert and other guests from the development team, who will introduce "Gates of Oblivion," the newest chapter of The Elder Scrolls Online first teased at The Game Awards 2020, including its new worlds, challenges, systems, and adventures.
Following the presentation, Bethesda Softworks will host an The Elder Scrolls Online Live Special featuring Jessica Folsom and Gina Bruno from the community team, who will dive deeper into some of the big reveals and discuss everything you need to know about the year's upcoming releases.