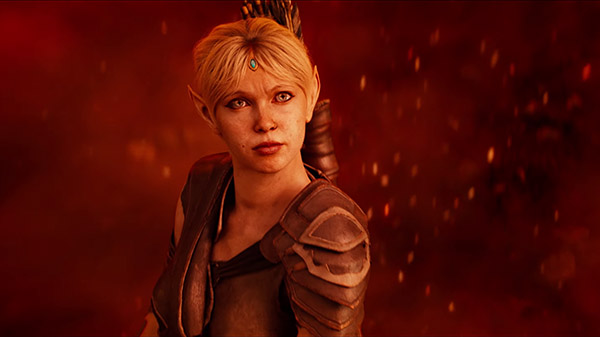 Publisher Bethesda Softworks and developer ZeniMax Online Studios debuted the teaser trailer for The Elder Scrolls Online: Gates of Oblivion at The Game Awards 2020.
Gates of Oblivion is the next big year-long adventure for The Elder Scrolls Online. Bethesda Softworks will host a global reveal event on Twitch on January 21, 2021 at 2:00 p.m. PT / 5:00 p.m. ET featuring a first look at the game's upcoming chapter, downloadable content, and a new storyline "that will take you and your companions to the very edge of oblivion." (Update 01/13/21: The event has been postponed to January 26, 2021 at 2:00 p.m. PT / 5:00 p.m. ET.)
The Elder Scrolls Online is available now for PlayStation 4, Xbox One, PC via Steam and Bethesda.net, and Stadia. PlayStation 5 and Xbox Series versions are also planned.
Watch the trailer below.