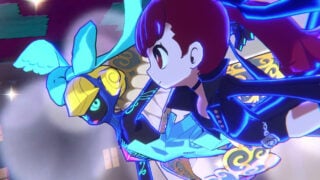 ATLUS has released a new trailer for Persona 5 Tactica introducing day one downloadable content "Repaint Your Heart" character Kasumi Yoshizawa (voiced by Sora Amamiya).
"A beautiful junior student, admitted to Shujin Academy the same year the Protagonist transfers," reads Kasumi's official description. "With an excellent track record in gymnastics since middle school, the Academy has high hopes for her athletic career. Her Persona is Cendrillon."
Persona 5 Tactica is due out for PlayStation 5, Xbox Series, PlayStation 4, Xbox One, Switch, and PC via Steam on November 17 worldwide. It will also be available via Xbox Game Pass. Read more about the game here, here, and here.
Watch the trailer below.
Kasumi Yoshizawa Trailer
English
Japanese