HAWKED for PC launches in Early Access on November 30
Console versions to follow in early 2024.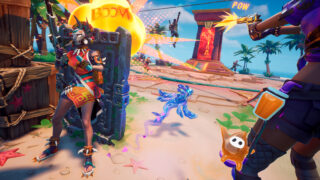 Multiplayer extraction shooter HAWKED will launch in Early Access for PC via Steam and MY.GAMES Launcher on November 30, publisher and developer MY.GAMES announced. PlayStation 5, Xbox Series, PlayStation 4, and Xbox One versions will follow in early 2024.
"With HAWKED we want to have an open and interactive development process that puts community feedback in a central position," said HAWKED executive producer Anty Duthie in a press release. "After the positive feedback and excellent results of our Open Beta, we feel that Early Access is an important stepping stone in our road towards launch. We want to keep building towards making HAWKED the most fun and approachable extraction-shooter on the market as we make our way to a full release, and having our players be part of this journey is making it an absolute joy."
Get the latest details below.
Renegade Rally Campaign

As a further incentive to join the Early Access, MY.GAMES has launched the "Renegade Rally" campaign. Players that enlist during the rally will receive rewards and a chance at winning special prizes, which includes a lifetime supply of premium currency. The more people that enlist, the better the rewards and prizes become for the entire group, players might be renegades but standing together certainly has its perks. More information on the Renegade Rally can be found on the website, but anyone that joins the Renegade Rally will receive a free seven-day GRAIL+ premium account status in addition to any of the other rewards that are unlocked during the campaign.

About the Game

HAWKED is an extraction shooter in which teams of up to three players or solo race to collect and extract Artifacts from a remote island called X-Isle. Players (also known as Renegades) compete against each other to secure and extract Artifacts that can only be reached by fighting monsters, other players, solving puzzles and avoiding traps.

The first team to successfully extract Artifacts from the island wins the session. To ensure that every session is rewarding, players can also extract smaller treasures, and leave the island (dead or alive) with useful currency they can spend on improving their character.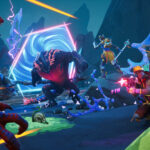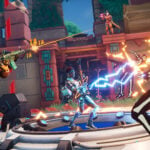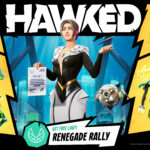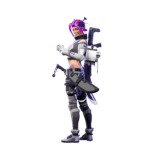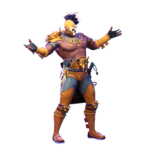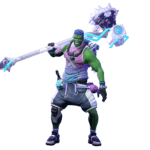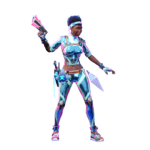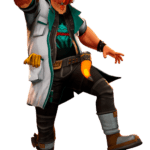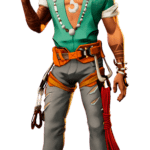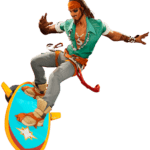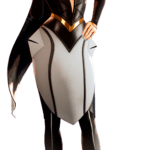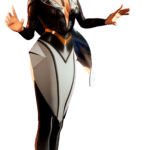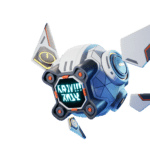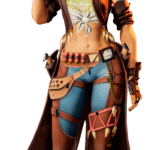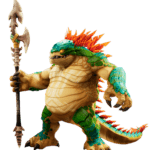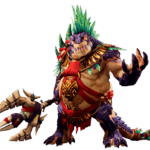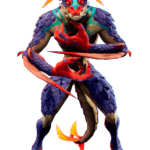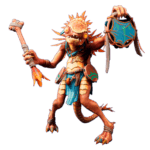 Fight Dirty

Scavenge guns and ammo to fight other players and monsters in player-versus-player-versus-environment encounters.

across the island. Strategically use your environment and utilize underhanded tactics to get the better of your opponents. Set up ambushes while other players are solving puzzles, or use the trap filled tombs to your advantage by luring other teams to their doom, no tactic or trick is above reproach when securing the artifact.

Customize your Renegade

HAWKED offers deep character customization. With a huge suite of apparel pieces, hairstyles and colors to visually customize their characters, players can mix-and-match Artifacts, gear, and boosters to create their ultimate treasure hunter and attune their gameplay to their preferred style.

Artifacts can be equipped once found on the island. They offer passive bonuses such as the ability to turn into a bush when crouching or offering a sixth sense for nearby enemies. HAWKED currently has 18 types of Artifacts. Players can combine three at the same time, and all Artifacts can be found and upgraded in multiple levels of rarity.

Players can use them along with 16 types of gears such as boomerangs, deployable covers, a scouting falcon, and more, offering a wide range of customization options and gameplay styles. Gears and Artifacts are upgraded using currency gathered from selling and/or dismantling treasure on the Riftwake, the game's social space. From sneaky assassins, to team focused support, in HAWKED players can take their ideal Renegade onto the island.

An Evolving Island

Players must explore X-Isle, a recently discovered treasure trove filled with loot. However, the nefarious, scaly Disciples have also laid claim to the island, and will not give up their conquest so easily. X-Isle is an enormous dynamic map, with each session challenging players to compete on different parts of the island. Its treasures and Artifacts are hidden in boobytrapped temples and ruins throughout.

Players will also need to bring their wits to bear by solving puzzles to open doors and unlock important treasure troves. Matches will feature dynamic events such as an enormous Disciple Caravan carrying a treasure-filled howdah on its back. This boss must be defeated to secure its Artifacts. Over time, X-Isle will evolve through updates, limited-time events, and seasonal launches.
Watch a new trailer below. View a new set of screenshots at the gallery.
Calling All Renegades