Xbox FTC leaks – the next-generation Xbox, mid-generation Xbox Series refresh, and more [Update]
A summary of the biggest news from the leaks.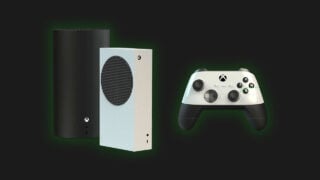 Over the weekend, over 120 documents were published to the United States District Court Northern District of California's files website pertaining to the Federal Trade Commission v. Microsoft Corporation case regarding Microsoft's proposed acquisition of Activision Blizzard.
One of those documents, an 187MB file named "PX7011 (Redacted).pdf," contained several attachments viewable in PDF readers such as Acrobat, containing unredacted, highly confidential information about the future of Xbox and more.
In an order filed today, Judge Jacqueline Scott Corley said "Microsoft provided the link" to the documents, which were then uploaded to the files website by the court. The documents have since been removed as they contained non-public information, and Microsoft Corporation will meet with the court by September 22 to resubmit the documents, while verifying they only contain public information.
However, despite the documents' removal, the information has already been seen and archived by many. The documents include presentations about Microsoft's next-generation Xbox, its mid-generation refresh for Xbox Series X, Xbox Series S, and the Xbox controller, ZeniMax's upcoming slate of unannounced games, and more.
Find summaries of each new piece of information revealed by the documents below.
Update 05:40 p.m.: Microsoft Gaming CEO Phil Spencer has addressed the leak in both a Twitter post and an email to Xbox staff members. Get both below.
Twitter Post

"We've seen the conversation around old emails and documents. It is hard to see our team's work shared in this way because so much has changed and there's so much to be excited about right now, and in the future. We will share the real plans when we are ready."

Email to Staff

"Team,

"Today, several documents submitted in the court proceedings related to our proposed acquisition of Activision Blizzard were unintentionally disclosed. I know this is disappointing, even if many of the documents are well over a year old and our plans have evolved.

"I also know we all take the confidentiality of our plans and our partners' information very seriously. This leak obviously is not us living up to that expectation. We will learn from what happened and be better going forward. We all put incredible amounts of passion and energy into our work, and this is never how we want that hard work to be shared with the community. That said, there's so much more to be excited about, and when we're ready, we'll share the real plans with our players.

"In closing, I appreciate all of the work that you pour into Team Xbox to surprise and delight our players. In the days and weeks ahead, let's stay focused on what we can control: continuing the amazing success of Starfield, the upcoming launch of the incredible and accessible Forza Motorsport, and continuing to build games, services and devices that millions of players can enjoy."

—Phil