Tekken 8 adds Panda
The giant panda returns.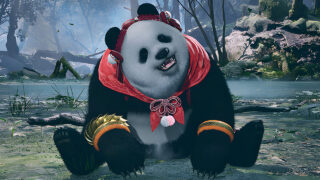 Panda will be a playable character in Tekken 8, Bandai Namco announced at its booth at Tokyo Game Show 2023.
Since her debut in Tekken 3, Panda has appeared in every mainline Tekken title, as well as spin-offs such as Tekken Tag Tournament, Tekken: Blood Vengeance, Tekken Tag Tournament 2, and Tekken Card Tournament.
Tekken 8 is due out for PlayStation 5, Xbox Series, and PC via Steam on January 26, 2024.