Publisher Merge Games and developer Underbite Games have announced fantasy fishing RPG Whisker Waters for PlayStation 5, Switch, and PC (Steam). It will launch in early 2024.
Here is an overview of the game, via Merge Games:
About

Whisker Waters is the ultimate RPG adventure that blends light fantasy and the art of fishing into a mesmerizing world. As a player, you'll create and play as your very own Cat character and embark on a whimsical fishing journey like never before.

What sets Whisker Waters apart from other RPG games is its unique and creative focus on fishing. Players will use a variety of fishing tools and techniques to explore the semi-open world, complete quests, and catch a wide array of different fish. Each fish has its own unique behavior, making the fishing experience more challenging and rewarding than ever before.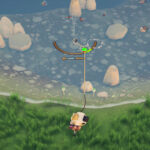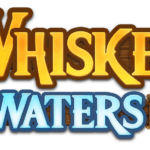 Key Features

Unleash Your Fishing Skills – Unlike any other game, Whisker Waters makes fishing the star of the show! Use cool fishing tools to explore and catch all kinds of unique fish. Each fish has its own tricks, making it exciting and rewarding!
Easy to Play, Hard to Master – Whether you're a fishing pro or just starting out, this game has something for everyone. Put away your swords and learn to solve challenges with clever fishing techniques!
Make Friends and Help Others – In Whisker Waters, cats, bears, and birds live together in harmony. Join them, befriend the locals, and help them out. Get awesome rewards and unlock cool gear to use on your journey!
Create Your Special Cat – Make your Cat character uniquely yours with tons of cool stuff to choose from. Customize and show off your one-of-a-kind adventurer!
Regions Alive With Lore – At every turn, a new chapter awaits. Each region is different and possesses its own distinct narrative, inviting you to become part of its tale of adventure, mystery, and companionship. Unravel these stories, and let their enchantment become a part of your journey.

Overall, Whisker Waters is a must-play for fans of RPGs and fishing games alike. So grab your fishing rod and embark on the adventure of a lifetime in the enchanting world of Whisker Waters!
Watch the announcement trailer below. View the first screenshots at the gallery.
Announce Trailer