Counter-Strike 2 now available
A free upgrade to Counter-Strike: Global Offensive.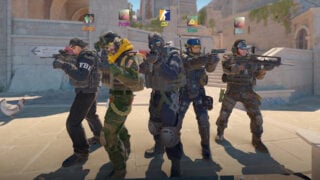 Counter-Strike 2 is now available for PC via Steam as a free-to-play title, Valve announced.
A $14.99 "Prime Status Upgrade" is also available, which grants players with Prime Status, allowing them to match other Prime Status players and receive Prime-exclusive souvenir items, item drops, and weapon cases.
Here is an overview of the game, via its Steam page:
About

For over two decades, Counter-Strike has offered an elite competitive experience, one shaped by millions of players from across the globe. And now the next chapter in the Counter-Strike story is about to begin. This is Counter-Strike 2.

A free upgrade to Counter-Strike: Global Offensive, Counter-Strike 2 marks the largest technical leap in Counter-Strike's history. Built on the Source 2 engine, Counter-Strike 2 is modernized with realistic physically-based rendering, state of the art networking, and upgraded Community Workshop tools.

Key Features

In addition to the classic objective-focused gameplay that Counter-Strike pioneered in 1999, Counter-Strike 2 features:

All-new Counter-Strike Ratings with the updated Premier mode.
Global and Regional leaderboards.
Upgraded and overhauled maps.
Game-changing dynamic smoke grenades.
Tick-rate-independent gameplay.
Redesigned visual effects and audio.
All items from Counter-Strike: Global Offensive moving forward to Counter-Strike 2.
Watch the launch trailer below.
Launch Trailer