Core Decay – Realms Deep 2023 trailer
New footage of the first-person action adventure game.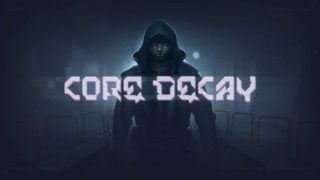 Publisher 3D Realms and developer Slipgate Ironworks have released a new trailer for first-person action adventure game Core Decay as part of Realms Deep 2023.
Here is an overview of the game, via its Steam page:
About

Explore vast facilities across a dying Earth and uncover a sinister plot to preserve humanity no matter the cost—even if it means redefining what makes us alive – in an atmospheric immersive sim that explores the nature of consciousness and individuality.

Face a Dying Death

The year is 2089. For decades past, the availability of natural resources has declined to the point of societal collapse. Nations are governed by corporations, and the planet is on the brink of an ecological collapse that will leave nothing left alive.

During mankind's last breath arises a shadowy network of conspirators, bent on saving the human species using any means necessary—even if it means sacrificing all it means to be alive.

Follow the trails of a mysterious organization across a dying Earth, in an atmospheric singleplayer adventure of 11 locations to explore.

Find Your Own Path

As you explore vast facilities, combat is not the only path to success. You may find that often the best approach is to avoid hostile engagement altogether and instead find creative solutions to reach your goals.

Explore alternate routes, hack computers and security systems, discover lost logs, keycodes and passwords, and use every tool at your disposal to reach your objectives.

Battle for Survival

Leave a wake of destruction as you travel across mysterious installations left behind by the ominous Contingency Accord, and turn their own weapons against them as you trigger facility-wide reactor core meltdowns.

As you traverse vast, deadly facilities, you will come across powerful armaments, experimental weapons, and secret equipment.

Use an arsenal of unique weapons and other combat equipment, as you battle both security robotics and the remnants of experiments gone horribly wrong.

Define Your Humanity

You are an anomaly. Waking up in a cold storage pod with little recollection of your past, you find yourself far less human than you remember – and far more of a machine.

With strange but powerful new abilities, you are forced to reconcile with your new self, and understand what it means to be alive.

Upgrade yourself with over 100 game-changing cybernetic implants as you explore levels, defeat enemies, and gain experience.
Core Decay is in development for PC (Steam). A release date has yet to be announced.
Watch the trailer below.
Realms Deep 2023 Trailer