Chinese roguelike action game Warm Snow coming to PS5, Xbox Series, PS4, Xbox One, and Switch on October 20
A dark fantasy universe inspired by Chinese folklore.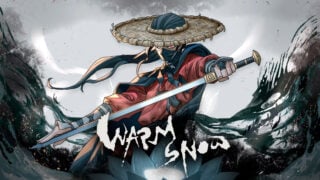 Microids, in cooperation with Bilibili, will release Chinese studio BadMudStudio-developed roguelike action game Warm Snow for PlayStation 5, Xbox Series, PlayStation 4, Xbox One, Switch, and PC via Microsoft Store on October 20 for $19.99, the companies announced.
Warm Snow first launched for PC via Steam on January 18, 2022 worldwide, followed by iOS and Android on December 15, 2022 in China, and has since sold over two million units.
Here is an overview of the game, via Microids:
About

Warm Snow is a roguelike action game with a background set in a dark fantasy world, where the eerie "Warm Snow" holds sway. You will play as the Warrior "Bi An" on a crusade against the Five Great Clans, in order to save a world teetering on the brink of destruction.

In the year 27 of the Longwu era, a strange warm snow refuses to melt and plunges the world into chaos, turning the people into uncontrollable monsters.

As you play "Bi An," a mysterious warrior wandering in this oriental dark fantasy universe, your mission is to confront the five houses which used to protect the world by delivering them from the corruption and finally defeat the White Lotus.

Adapt your equipment to your way of fighting and engage in challenging battles against fierce enemies to solve the riddle behind the warm snow and deliver the world from this plague!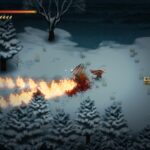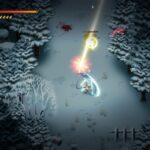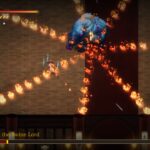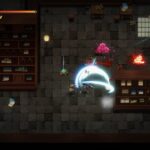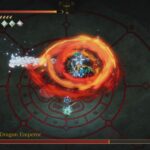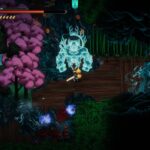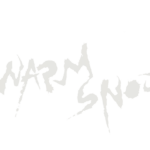 Key Features

A Vast and Nervous Roguelike – Customize your gameplay by choosing weapons, powers, and elements to adapt your fighting style and find the gameplay that suits you!
A Story with a Neat "Silk Painting" Inspired Art Direction – Immerse yourself in a rich story with stunning visuals inspired by silk paintings, adding poetry and elegance to the game world.
An Exotic Universe Inspired from the Chinese Folklore – Explore a fantasy world inspired by Chinese folklore, with mythical creatures, stunning landscapes, and an authentic atmosphere that immerses you in this rich culture.
Replay Value – Replay endlessly until you finally discover the truth about the "Warm Snow" and put an end to it.
"Ash of Nightmare" Content Included – Discover the Nightmare system, new mechanics, items, skills, weapons and bosses.
Watch the consoles announcement trailer below. View a set of screenshots at the gallery.
Consoles Announce Trailer