Saints Row DLC 'Doc Ketchum's Murder Circus' now available alongside 'Boot Hill' update
The circus comes to Los Santos.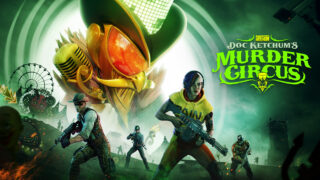 Saints Row expansion downloadable content "Doc Ketchum's Murder Circus" is now available alongside the free "Boot Hill" content update, publisher Deep Silver and developer Volition announced.
"Doc Ketchum's Murder Circus" is the second of three planned downloadable content expansions for Saints Row. It can be purchased standalone or as part of the Saints Row Expansion Pass.
Here is an overview of the new content, via Deep Silver:
About

"Doc Ketchum's Murder Circus" is the second of three downloadable content expansions coming to Saints Row this summer, introducing a new standalone solo mode with a horde-style gameplay loop in the competitive setup of Doc Ketchum's underground game show sensation. The downloadable content comes with four new playable characters, each with their own unique skillset. Saints Row expansion pass holders can now enter Doc Ketchum's Murder Circus while those without a ticket can purchase the downloadable content now.

New Birmingham Island is the Doc's very own creepy circus version of the Boot Hill District. The revamped area is available to all players and arrives as part of Saints Row's latest free content update alongside a new Cheat App mode and even more quality-of-life improvements and fixes.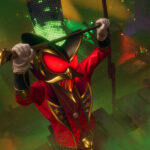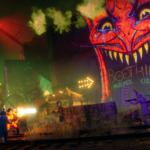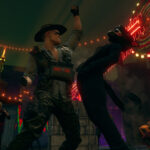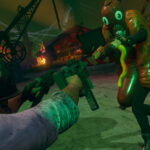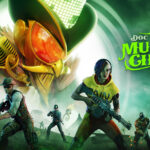 Key Features

The downloadable content "Doc Ketchum's Murder Circus" for Expansion Pass holders is out now and available to buy separately
The free Boot Hill update launched in June is available for all players and includes:

A visual revamp of the Boot Hill District with new things to discover.
The new Cheats App Mode that comes with 20 clean and 18 dirty cheats.
New cosmetics and items like the Pony Tail and Doc's Medicine Cart Horse.
Quality-of-life improvements on missions, Criminal Ventures, Side Hustles, Skills, and more.
Read more about the downloadable content here and free update here.
The third, final, and largest Saints Row expansion—"A Song of Dust and Ice"—will launch this August.
Saints Row is available now for PlayStation 5, Xbox Series, PlayStation 4, Xbox One, and PC via Epic Games Store, and is coming to Steam this summer.
Watch a new trailer below. View a new set of screenshots at the gallery.
DLC "Doc Ketchum's Murder Circus" Launch Trailer