Xbox Series X and Xbox Game Pass prices to increase
Xbox Series S and PC Game Pass pricing to remain unchanged.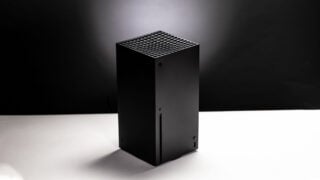 Microsoft will increase the price of Xbox Series X in most countries on August 1, except in the United States, Japan, Chile, Brazil, and Colombia, the company announced. Monthly prices for Xbox Game Pass and Xbox Game Pass Ultimate will also increase for the first time starting July 6 in most countries, except in Norway, Chile, Denmark, Switzerland, and Saudi Arabia.
The new pricing is as follows:
Xbox Series X – £479.99 / €549.99 / CAD $649.99 / AUD $799.99
Xbox Game Pass – $10.99 / €10.99 / £8.99 (previously $9.99)
Xbox Game Pass Ultimate – $16.99 / £12.99 / €14.99 (previously $14.99)
Pricing for Xbox Series S and PC Game Pass will not change.
The price increase will not take effect for existing Xbox Game Pass monthly subscribers until August 13, or September 13 in Germany. New members will see the new prices immediately on July 6. If you are subscribed through a yearly code, the new pricing will not take effect until you renew your subscription.
"We've held on our prices for consoles for many years and have adjusted the prices to reflect the competitive conditions in each market," Xbox head of communications Kari Perez said in a statement.
Thanks, The Verge.