Publisher Apogee Entertainment and developer Skydevilpalm have announced retro dungeon maker Quest Master for Switch and PC (Steam). It will launch first in Early Access for PC in Q3 2023, followed by a full release at a later date.
"Quest Master hands over the controls to the players to make whatever they want," said lead developer Julian Creutz in a press release. "The possibilities are endless, and we can't wait to see all kinds of wacky dungeons and full-blown adventures players are able to come up with."
Here is an overview of the game, via Apogee Entertainment:
Craft a legendary journey from scratch with an intuitive level creator to make simple dungeons and overworld-connected quests in this faithful pixel art love letter to top-down action JRPG classics of yesteryear. Drag-and-drop dozens of themed design tiles onto a blank canvas to create lava-filled caverns, mountainous overworlds, grassy forests, desert dunes, and more. Provide instructions for the quest ahead or design an epic narrative full of placeable NPCs and customizable signs with a plethora of dialogue options.

When the masterpiece is complete, fearlessly charge into the world, ready to face belligerent bats, surly snakes, and nefarious skeletons. Keep enemies at a safe distance with a bow or bring them in for combat close with a precisely aimed hookshot. Master weapons and powerful magic, navigate user-created labyrinths, unlock doors and solve puzzles while defending against the dangers that lurk within. Guide progression with bodies of water and boulders that can only be traversed with a hammer or flippers.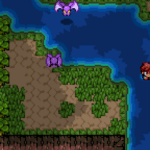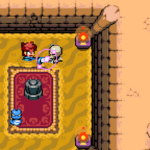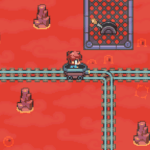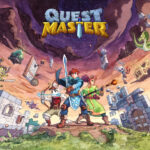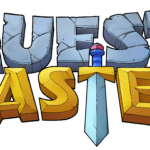 The journey is as easy or as difficult as the creator wishes. Invent patience-testing experiences or entire quests with multiple biomes, bosses, and side missions. Place enemy spawn points in strategic locations to create challenging dungeons (that can lock upon entry!) before concocting the perfect puzzle with the ideal amount of flaming traps, levers, timed switches, and invisible chests.

Venture through bespoke labyrinths solo, or dungeon-crawl cooperatively with up to 3-player multiplayer sessions. Share created quests with others and try out worlds made by fellow designers online. Recreate classic levels from famous top-down action games of old, and craft adventures reminiscent of the 16-bit classics.
Watch the announcement trailer below. View the first screenshots at the gallery.
Announce Trailer