PAYDAY 3 launches September 21 for PS5, Xbox Series, and PC
Available in standard, Silver, and Gold editions. Also available via Xbox Game Pass.
PAYDAY 3 will launch for PlayStation 5, Xbox Series, and PC via Steam and Epic Games Store on September 21 for $39.99, publisher Prime Matter and developer Starbreeze Studios announced. It will also be available via Xbox Game Pass. Silver and Gold Editions will also be available, which include three days early access to the game on September 18.
Here is an overview of the game, via Prime Matter:
About

PAYDAY 3 takes players to the city of unlimited possibilities—New York City. The Payday Gang, consisting of Dallas, Hoxton, Wolf and Chains return from retirement, and find themselves in the Big Apple after an unknown threat appears, shattering the illusion of peacefully living on the "right" side of the law. As they say, "Leopards can't change their spots," and thanks to years of experience and a mysterious new player in the criminal underworld, they quickly get their hands on the first lucrative heists and leave their explosive calling card with the city's security and police forces.

Players will discover new ways to pull off the perfect heist thanks to new skills, gadgets and weapons while the PAYDAY 3 storyline will continuously expand with new content and challenges.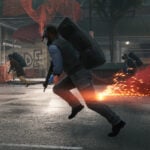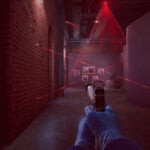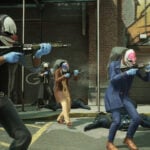 Key Features

The Tightest Crew – The legendary Payday Crew, feared by the law and underworld alike, is back. New York City has a lot of opportunities for a heister with a plan.
Give in to Your Greed – Give outlet to your greed and let loose in PAYDAY 3. Claim any valuables you might come across in order to build a private arsenal of weapons, cosmetics and accolades.
The Art of Heisting – In PAYDAY 3 the choice is in the hands of the players. Choose your equipment, your skills and your approach. Each heist will play differently depending on the choices you make.
Thrive in Cooperative Play – play heists with elegance, as in Ocean's Eleven, or go toe-to-toe with the security services, as in HEAT. Each playthrough is unique and full of action and tension!
Watch a new trailer below.
Release Date Trailer