Mortal Kombat 1 'Gameplay Debut' trailer
Four minutes of footage.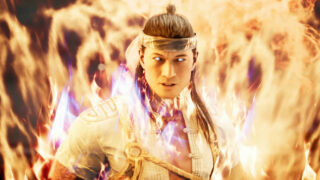 Publisher Warner Bros. Games and developer NetherRealm Studios have released the gameplay reveal trailer for Mortal Kombat 1.
Get the latest details below.
The video showcases the dynamic in-game action through a variety of characters and bone-krushing kombat, while also spotlighting the new Kameo Fighter system which brings a unique roster of characters into the mix to assist during matches – all set against the backdrop of an original track entitled "Fatal (Mortal Kombat 1)" by Grammy-nominated artist ZHU.

The trailer provides a fresh look at several legendary fighters, along with narrative hints about their backgrounds that offer a glimpse into what the Mortal Kombat 1 story holds. Liu Kang has restarted history by crafting a New Era for the sake of peace, while Mileena, twin sister of Kitana and rightful heir to Outworld's throne, has been infected by a dreaded and lethal disease. Lin Kuei warriors and brothers Scorpion and Sub-Zero fight for the future of the clan, while Earthrealm champions Raiden and Kung Lao fight for family and honor. Johnny Cage, who is more concerned with staying relevant in the eyes of his fans, fights for his own vanity. Also joining the main roster is Kenshi Takahashi, who is on a quest to retrieve the revered sword, Sento, and restore his family's name.

Additionally, the video features various Kameo Fighters, such as Scorpion, Sub-Zero, Sonya Blade, Kano, Goro, Kung Lao, Stryker, and Jackson "Jax" Briggs. Each Kameo Fighter is based on a klassic version of the character pulled from over 30 years of Mortal Kombat history and is shown performing offensive and support-based moves, including devastating Fatal Blows, brutal Fatalities, and defensive Breakers.
Mortal Kombat 1 is due out for PlayStation 5, Xbox Series, Switch, and PC via Steam and Epic Games Store on September 19. Read more about the game here.
Watch the trailer below. View a new set of screenshots at the gallery.
Gameplay Debut Trailer
Screenshots