Avowed launches in 2024
First gameplay trailer released.
Avowed will launch for Xbox Series and PC via Steam and Microsoft Store in 2024, publisher Xbox Game Studios and developer Obsidian Entertainment announced.
Get the latest details below.
Expanding the universe that we created for the original Pillars of Eternity games, Avowed brings a new perspective, a new way to fight, and a new land to explore in the world of Eora. The Pillars games are near and dear to us and we can't wait to share Avowed with everyone next year.

In Avowed, you'll explore the Living Lands, a plagued, wild island set in the world of Eora. The Living Lands are full of mysteries and secrets, danger and adventure, and choice and consequences.

Unique to the world of Eora, the Living Lands is home to bustling port towns and rolling hills adorned with weird and fantastical plant life. Every part of the Living Lands is home to its own ecosystem. Around every corner there are creatures, sentient mushrooms, or tribes of lizard-like Xaurips looking to make you their next meal…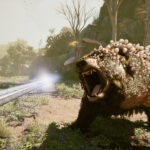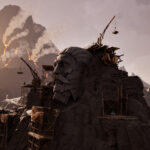 As with all our past RPGs, the companions in Avowed play a major role in your adventure. The first companion you will find is Kai, the narrator of this gameplay trailer. Kai is a Coastal Aumaua currently residing in the Living Lands and is one of the only friendly faces you'll find here. He is a former soldier, and his idealistic and pragmatic temperament will help guide you as you venture out into this wild frontier.

First-person combat has been a huge focus for us. We've incorporated a host of ways for players to fight the flora and fauna of the Living Lands. You will have swords, shields, pistols, magical spells, and more at your disposal, including the ability to dual wield, creating a vast number of combinations to choose from.  

With combat so full of possibility, diversity in choice will be needed as you explore the treacherous Living Lands. Home to the Xuarips, plagued undead, and dangerous flora, this island is full of unique enemies to encounter.
Watch the first gameplay trailer below. View a new set of screenshots at the gallery.
Trailer