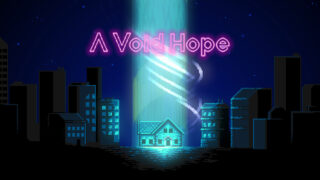 Publisher and developer Elden Pixels has announced atmospheric adventure platformer A Void Hope for Switch and PC (Steam, GOG, Itch.io). A release date was not announced. A demo will be available for PC via Steam on June 19.
Here is an overview of the game, via its Steam page:
About

Set out on a journey through a harsh and unforgiving city.

A Void Hope takes you on an atmospheric puzzle platforming adventure to find a cure for a collapsed city. Follow the story of a tormented couple as they try to decipher reality from nightmares and overcome the shadowy threats lurking in the dark.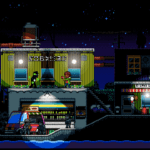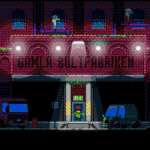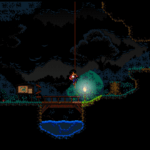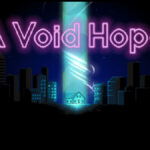 Key Features

An Immersive Experience – Solve puzzles, find items and progress through the story in this world brimming with mysterious ambiance.
Something Lurks in the Shadows – Crisp retro aesthetics combined with atmospheric lighting shows a world in darkness but with small slivers of hope.
Avoid Combat, Embrace Exploration – Delve into an adventure filled with danger and make your way through the city avoiding the threats that come your way.
A Haunting Soundtrack – Composed by synthwave mastermind Waveshaper, an eerie and evocative landscape of music accompanies your every step.

A Void Hope is the latest game from developer and publisher Elden Pixels, purveyor of quality boutique releases. An immersive and atmospheric puzzle platformer with beautiful pixel art and a haunting soundtrack.
Watch the announcement trailer below. View the first screenshots at the gallery.
Announce Trailer