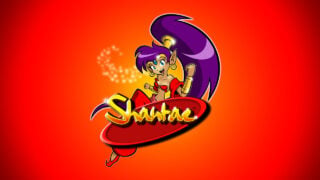 The original Shantae will launch digitally for PlayStation 5 and PlayStation 4 on June 2 for $9.99, developer WayForward announced.
With the release of the original Shantae, the entire Shantae series will be available on PlayStation platforms for the first time.
The PlayStation 5 and PlayStation 4 versions of Shantae are powered by Limited Run Games' Carbon Engine, retaining the graphics, sound, and gameplay of the game's initial release, while adding features such as control options, save states, and visual filters.
Here is an overview of the game, via WayForward:
Originally released in 2002 on Game Boy Color, Shantae is the acclaimed nonlinear action adventure platformer that introduced the world to the eponymous hair-whipping, hip-shaking, shape-shifting Half-Genie heroine. Frequently cited as one of the most impressive handheld titles of its era, the game puts players to the test as Shantae seeks out four elemental stones across Sequin Land in order to stop the nefarious lady pirate, Risky Boots. During her quest, Shantae battles fiendish enemies, explores treacherous labyrinths, gains amazing new abilities, conquers mini-games, and encounters allies such as Rottytops, Sky, and Bolo. Alongside the standard GBC mode, this edition also includes the bonus Game Boy Advance functionality of the vintage cartridge (which adds an extra transformation and an alternative color palette).

With this release, the entire Shantae series (Shantae, Shantae: Risky's Revenge – Director's Cut, Shantae and the Pirate's Curse, Shantae: Half-Genie Hero Ultimate Edition, and Shantae and the Seven Sirens; each sold separately) will be available on PlayStation systems for the very first time. The full Shantae series—including the original Shantae—is also currently available digitally on Switch.

Key Features

Shantae's acclaimed original 8-bit adventure—now on PlayStation systems.
Use dance magic to transform into a monkey, an elephant, a spider, and more.
Travel across Sequin Land, from forests and deserts to swamps and frigid peaks.
Explore challenging labyrinths where devious bosses await.
Buy a variety of items and upgrades to gain new abilities.
Environments change from day to night.
Discover secret passages! Find hidden Warp Squids and fireflies.
Select between standard Game Boy Color mode or Game Boy Advance-enhanced mode, featuring a bonus Tinkerbat transformation.
Updated with save states, multiple display options, control improvements, and a mini art gallery.