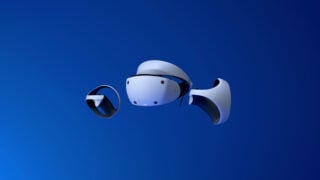 PlayStation VR2 sold nearly 600,000 units in its its first six weeks of release, Sony Interactive Entertainment announced.
Since PlayStation VR2 launched on February 22, 2023, that would cover sales up until April 5.
In comparison to the original PlayStation VR, sales for PlayStation VR2 are up eight percent six weeks from launch.
Upcoming PlayStation VR2 games include Beat Saber, Behemoth, Crossfire: Sierra Squad, The Foglands, Ghostbusters: Rise of the Ghost Lord, Green Hell VR, Resident Evil 4, Synapse, and more.