PlayStation India Hero Project incubator program announced
An Indian offshoot of China Hero Project.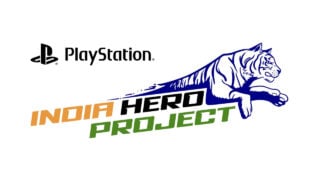 Sony Interactive Entertainment has announced India Hero Project, an Indian offshoot of its PlayStation China Hero Project incubator program.
China Hero Project has supported a number of notable projects from Chinese developers, including F.I.S.T.: Forged in Shadow Torch and ANNO: Mutationem, as well as upcoming titles like Boundary, EVOTINCTION, Lost Soul Aside, Convallaria, and AI-LIMIT.
India Hero Project aims to identify promising Indian developers and support them in bringing compelling gaming experiences to global gaming communities.
"As part of our evolving journey to ensure that PlayStation remains the best place to play, we're committed to developing regional incubator programs capable of identifying new and diverse developers worldwide," Sony Interactive Entertainment India market strategy director Radhika Thakur said in an SIE.com blog post. "The India Hero Project is fueled by this commitment and our belief in the Indian gaming market."
Thakur continued, "Through mentorship, training, and project-based investment, PlayStation strives to lower the barrier of entry and showcase the most incredible talents emerging from India. We're pleased to announce this new initiative and our call for submissions."
Interested companies of all sizes can read the full FAQ and apply to the program here. To apply, companies must be based in India and able to register as a PlayStation Registered Developer.