Lars Gustavsson and former DICE leaders establish Stockholm-based TTK Games
Currently developing a "high-quality next-generation online shooter."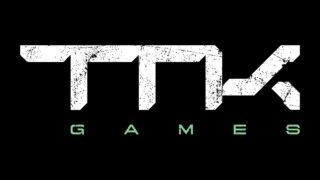 Former DICE creative director Lars Gustavsson has announced the establishment of TTK Games (Time to Kill Games), a new studio led by games industry leaders formerly of DICE and DICE Los Angeles. It is currently developing a "high-quality next-generation online shooter."
TTK Games aims to be the "respected frontrunners of connected entertainment," combining the expertise of industry veterans with ideas from the latest generation of developers and deep engagement with players. It was founded with a "deliverate commitment" to innovation and quality, and is supported by a studio culture where great ideas can come from anywhere.
TTK Games' co-founders include:
Lars Gustavsson, CEO and Creative Director – A 24-year veteran of the games industry who worked on Battlefield 1942 as producer and then oversaw the Battlefield franchise as creative director until leaving the role in November 2022 to establish TTK Games.
Daniel Berlin, Senior Design Director – Berlin joined the industry in 2007 and gained design experience on games like World in Conflict and Far Cry 3. Upon joining DICE, he worked on multiple Battlefield titles as lead world designer and design director, including the critically acclaimed Battlefield 1.
Vidar Nygren, CTO and Technical Director – A gameplay engineer since his teenage years, Nygren joined DICE in 1996, becoming technical director for the Battlefield. In this role he also directed the development of the Frostbite game engine, now used across multiple titles published by Electronic Arts.
Peter Hoyles, Art Director – Hoyles joined DICE in 2003, working as an artist on numerous areas of the Battlefield franchise rising to studio art director for DICE LA. Hoyles now returns to Stockholm from Skydance New Media in Los Angeles.
"For players, the phrase 'Time to Kill' defines how a shooter feels and how fast it plays," said TTK Games creative director and CEO Lars Gustavsson in a press release. "We've made it our studio name and part of our studio culture. For us the term 'TTK' isn't just about the craftmanship behind finding the perfect speed or immediacy of a game—it's about how human beings have been killing time through play for thousands of years. Throughout my career I've made games to encourage teamwork, friendly competition and using your mind and reflexes to accomplish a goal and outwit your opponent. We are passionate about videogames, because we think there's no better way to kill time."
Visit the studio's official website here.