Humble Games and Bossa Games announce co-op survival adventure game Lost Skies for PC
Due out in 2024.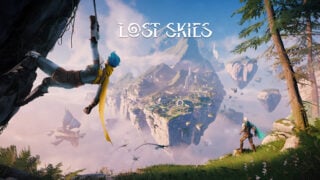 Publisher Humble Games and developer Bossa Games have announced Lost Skies, an open-world cooperative survival adventure game for up to six players. It will launch for PC via Steam in 2024 following a period of open development during which the community will help shape the game, with information on other platforms to come.
Here is an overview of the game, via Humble Games:
An Open World of Airborne Adventure

In Lost Skies, players team up to explore a vast world made up of floating islands. The skies are full of opportunities to build customized sky-ships, brave ferocious storms, battle monsters, and solve the mysteries of ancient civilizations, forgotten technologies, and the story of the shattered world.

Lost Skies builds on the ideas and gameplay of the previous Bossa game Worlds Adrift, but is an entirely new game based on cooperative survival exploration. Playing solo or with up to five companions, players can once again grapple, glide, climb, and sail across a massive open-world of hand-crafted islands in the sky.

Open Development: Collaboration with the Bossa Games Community

Lost Skies is scheduled to launch in 2024, but the community can experience and help to shape the game when Bossa Games launches its innovative open development process later this year.

Throughout open development, Bossa's community will be able to access and test vertical slices of gameplay and specific elements and mechanics, and potentially change the course of the game's development.

Community feedback and collaborative refinement are part of Bossa's open development process, inviting players to experience and help shape the game. The first step towards joining the open development tests for players is to join the Lost Skies Discord community.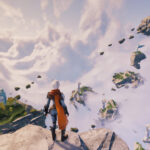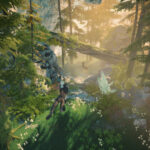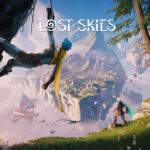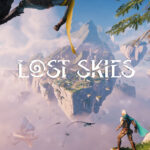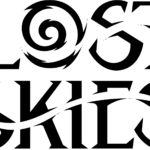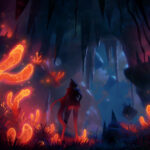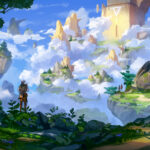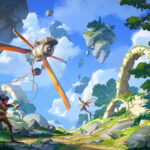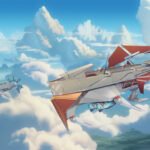 "We're excited to show this first view of the world of Lost Skies," said Bossa Games co-founder Henrique Olifiers in a press release. "You can see from the trailer the kind of high-flying, exciting world we're building for players to explore, and the co-operation that will help them to survive.
"Using our open development method, we'll be sharing with our community through every stage of development. Just as players will work together to explore the shattered world of floating islands, we'll be working with them, using their feedback to inform our creative process, and including their designs in the game itself."
Humble Games head of content strategy Becky Sayers added, "Bossa Studios is creating an extraordinary world in Lost Skies that is ripe for exploration and incredible adventures alongside friends. Lost Skies not only showcases Bossa's new direction as a studio but it expands the concept of what an indie game can achieve, setting the bar for the next generation of titles being published by Humble Games."
Watch the announcement video below. View the first screenshots and concept artwork at the gallery. Visit the official website here.
Announce Trailer
First Look and Developer Diary