Concrete Genie studio PixelOpus to shut down on June 2
San Mateo-based studio 's "adventure has come to an end."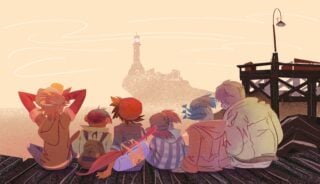 Sony Interactive Entertainment will close Concrete Genie studio PixelOpus on June 2, the company announced.
"PlayStation Studios regularly evaluates its portfolio and the status of studio projects to ensure they meet the organization's short and long-term strategic objectives," the company said in a statement issued to IGN. "As part of a recent review process, it has been decided that PixelOpus will close on June 2."
The closure was first announced via a tweet from PixelOpus in which it stated its "adventure has come to an end."
The San Mateo studio has released two titles since its establishment in 2014. The rhythm game Entwined launched for PlayStation 4 on June 9, 2014, followed by PlayStation 3 and PS Vita on July 22, 2014. Its second, larger release, Concrete Genie, launched for PlayStation 4 on October 8, 2019.
Back in June 2021, PixelOpus announced it was developing an "exciting new PlayStation 5 title" in partnership with Sony Pictures Animation. It is unclear whether this title has been canceled or handed off to another studio.
Sony Interactive Entertainment did not respond to Gematsu's requests for comment on the studio's closure.