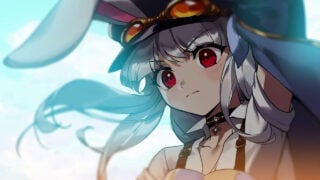 Developers CreSpirit and GemaYue have released the first official trailer for Metroidvania / side-scrolling action game TEVI, as well as confirmed that the game will launch for Xbox Series and Xbox One alongside its previously announced PlayStation 5, PlayStation 4, Switch, and PC (Steam) versions in Q3 2023.
Here is an overview of the game, via its Steam page:
Step into the pixelated world of TEVI, an action-packed 2D adventure that seamlessly blends Metroidvania, bullet hell, and spectacle fighter elements. Traverse a vast interconnected world marked by strife and uncover hidden secrets. Encounter a diverse cast of allies and enemies featuring angels, demons, and cute animal ears. Upgrade gear and collect new ones to enhance your abilities. Customize your build to suit how you want to play. Slash, dash, shoot, and execute flashy combos to vanquish bosses in epic showdowns.
Watch the trailer below.
Trailer