qureate launches 'I Need a Leave' teaser website for new title to be announced on April 27
Go back home to the Japanese countryside.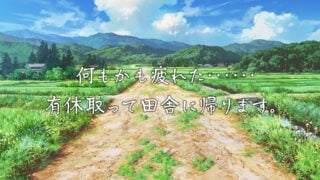 qureate has launched a teaser website for a new project to be announced on April 27. The URL contains the text "I need a leave."
The text on the website reads, "I'm tired of it all… I'm going to take a paid vacation and go back home to the countryside."
The background of the website depicts a Japanese countryside.
Stay tuned.