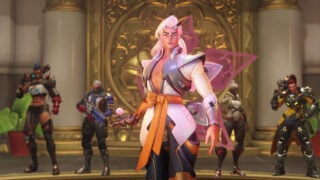 Blizzard Entertainment has released a new trailer for Overwatch 2 revealing new playable Hero Lifeweaver, who is due out alongside Season 4 on April 11.
"Overwatch 2's latest support Hero is Lifeweaver, an intelligent and curious adventurer who plans to use his biolight technology to make the world a better place," reads the trailer description. "Lifeweaver will shift the dynamic of every fight by providing cover, leveraging his mobility, and impacting positioning in ways we've never seen before."
Overwatch 2 is available now in Early Access for PlayStation 5, Xbox Series, PlayStation 4, Xbox One, Switch, and PC.
Watch the trailer below.
Gameplay Trailer: Lifeweaver