Aniplex and Fahrenheit 213 annonuce visual novel Murder Mystery Paradox: Fifteen Years of Summer for PC
Due out in 2023 in Japanese.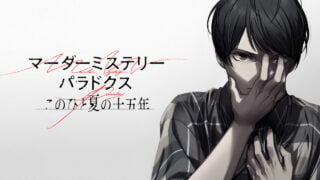 Publisher Aniplex and developer Fahrenheit 213 have announced visual novel Murder Mystery Paradox: Fifteen Years of Summer for PC. It will launch via Steam in 2023 in Japanese.
Here is an overview of the game, via its Steam page:
About

Murder Mystery Paradox: Fifteen Years of Summer is a text-based adventure game. Enter the remote and sparsely populated island of Shikinejima and attempt to solve the strangely recurring mystery found there.

Story

August, 2004. Shikinejima—a secluded island that only a few hundred people call home.

Fifteen-year-old Itsuki Amazawa has come to visit the island for the very first time. At his adoptive mother's childhood home, he and his newly met cousins pass the summer days in peace and quiet.

That is, until Itsuki learns the truth about the island…

Strange incidents known to the locals as "Shikinejima Vanishings" have been occurring around the island. And deeply entangled in these puzzling happenings are people that Itsuki holds dear.

Will he be able to uncover the truth and save those he cares about?

Gameplay

"The culprit is one of us."

Your objective is to investigate this insular island and expose the one responsible for the incidents. As you are also a suspect, however, you will find yourself under the scrutiny of others.

Unravel the mystery before time runs out by speaking with the suspects to gather clues and deduce the truth. At the same time, you must clear your own name by gaining trust from those around you.

Fail to earn enough trust before the end and you may find yourself painted the villain…
View the first screenshots at the gallery. Visit the official website here.
Screenshots