Amnesia: The Bunker delayed to May 23
A one-week delay.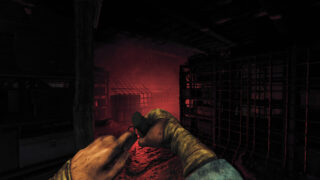 Frictional Games has delayed Amnesia: The Bunker from its previously planned May 16 release date by one week to May 23. It will be available for Xbox Series, PlayStation 4, Xbox One, and PC via Steam and Epic Games Store.
Here is the full message from Frictional Games on the delay:
Hey Everyone,

We're pushing the release of Amnesia: The Bunker back by one week, and it will now be coming out on May 23 instead.

This will give us a little more time to polish the game and make sure everything is perfect before launch.

We appreciate your patience and hope you are looking forward to playing Amnesia: The Bunker. It will be worth the wait!

Amnesia: The Bunker will be available on Steam, Epic Game Store, GOG, PlayStation, and Xbox on May 23, 2023.