Respawn Entertainment establishes third studio in Madison, Wisconsin
Apex Legends expands its development team.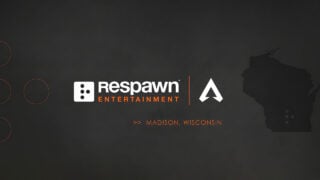 Respawn Entertainment has announced the establishment of a third studio in Madison, Wisconsin led by industry veteran Ryan Burnett.
Burnett has nearly two decades of development experience, with past roles at Raven Software and Epic Games.
"It's been our belief since day one that Respawn is not a singular location but a mindset: when passionate and talented people have creative freedom, they'll achieve the unexpected," said Respawn Entertainment senior vice president of operations Daniel Suarez in a press release. "This view helped us successfully expand to Vancouver in 2019, and as the workplace evolved, it helped us continue to work with the best that the games industry has to offer, whether at the office, remote, or hybrid.
Suarez continued, "We see that Respawn mindset reflected in Madison, which has cemented itself as one of the great game development cities not just in the United States but the entire world. That's why we've worked closely with and appreciate the assistance of the Wisconsin Economic Development Corporation (WEDC) to help facilitate the studio's growth in Madison."
According to Suarez, the Madison team will work alongside Respawn Entertainment's existing teams in Los Angeles and Vancouver to help shape what comes next for Apex Legends with the goal of making it "the premiere battle royale on the market."