NCSOFT announces real-time strategy game Project G for PC, mobile
Planned for a worldwide release.
NCSOFT has announced Project G, a new real-time strategy game based on a large-scale war and built in Unreal Engine. It is planned for a worldwide release across PC and mobile.
The announcement trailer text reads, "Welcome to Pangaea. First, my Lord, you must develop your land. Construct buildings and gather residents. Assemble an army to defeat monsters and enemies. Gather allies and prepare for the battles to come. Do not be afraid or back down, for you are my master and the rightful ruler of this world."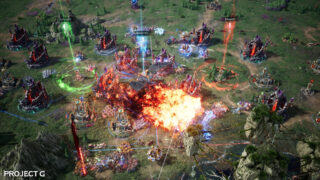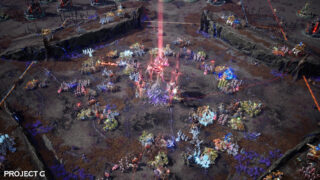 Here are the official details:
Project G is [NCSOFT]'s first real-time strategy game, coming to global players. This brand-new intellectual property is currently under development as a strategy game set in a massive-scale war. Each player will expand by accumulating limited resources and will also make use of different tactics in territory conquests between guilds.

The trailer features 100 percent real gameplay scenes with high-quality graphics currently under development, built on Unreal Engine. It showcases various game system details, including unique characters of different races, strategic combats executed with melee and ranged units, and tactical maneuvers of "Dragons" and "Strategic Arms" in objective and territory conquest wars. It also reveals in-game footage where battles between individual forces expand into massive warfare.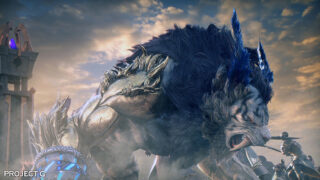 "Building a real-time strategy title upon NCSOFT's advanced technology accumulated with massively multiplayer on line-based massive-scale battle system, we aim to create unprecedented scale and quality that have not been witnessed in any other strategy games," project director Minseok Seo said in a press release. "Players will be able to experience the quintessence of strategy games, coupled with various units and worlds unique to Project G, making the gameplay itself the fun factor for the players."
Watch the announcement trailer below.
Announce Trailer