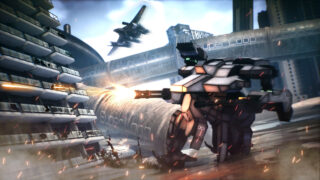 Loop8: Summer of Gods developer SIEG Games has announced Project MBR, a multiplayer mech action shooter for PlayStation 5 and PC. Its development staff includes major names, such as Game Arts founder Yoichi Miyaji. The game itself is planned for release around April 2024, with a beta version due out around July 2023. A Kickstarter campaign to help fund development will launch on March 7.
The core development staff includes:
Producer: Yoichi Miyaji – Established Game Arts in 1985. Appointed as CEO. Released masterpieces such as LUNAR, GRANDIA, and GUN GRIFFON. Planned and produced intellectual property titles such as GUNDAM and EVANGELION.
Director: Ryuji Inomata – Over 30 years of experience as a top creator in the games industry. Representative works GUN GRIFFON, Super Smash Bros. Brawl, Kid Icarus: Uprising, and more.
Animation Producer: Koichi Inoue – For more than 30 years, Sunrise has been planning and producing Japanese mecha and anime. In charge of planning, settings, scenario, and more for works such as Armored Trooper Votoms and GUNDAM IGLOO.
Composer: Noriyuki Iwadare – The world's leading composer of game music. He presides over Game Tact, and orchestral performance of game music. Representative works include LUNAR and GRANDIA.
Here is an overview of the game, via SIEG Games:
■ Let's Take Action Now to Create a Legendary Game

Legendary creator Yoichi Miyaji, known for his work on LUNAR, GUNGRIFFON, and GRANDIA, has announced Project MBR.

Project MBR (codename) is a multiplayer robot action shooting game. Players can customize their own robots and enjoy their own stories while battling with other players. Furthermore, with the involvement of Japan's top game designers, the game is expected to be a hit.

■ The Kickstarter Starts on March 7! Let's Support It!

This project will start on March 7, 2023 and will be established with the support of everyone. We will not be doing business, but rather, as a new challenge, we will create an amazing game together with the fans in a co-creation with the fan community.

■ A Brand-New Multiplayer Robot Action Shooting Game

Take control of your robot from the cockpit view and team up with five other players to win! With a balanced game and no free-to-play model or loot boxes, you can enjoy the game with peace of mind. Downloads and updates keep the game evolving!

■ Experience an Exciting Game Experience with a Realistic World Envisioned for the Future Through Robot Transformation

Each transformation form, such as the tank form, flight form, and turret form, has its own characteristics, and the operation of each is an important factor in the game. Enjoy an exciting game!

■ A Tactical Combat System

A game system that requires team tactics rather than just a shootout. On the battlefield, there are bases such as radar facilities and fixed artillery, and the defense and destruction of them are the key to victory. In addition, each robot is accompanied by a drone that gives instructions according to the situation, providing a shortcut to victory. Furthermore, customization of each robot is also possible, allowing for increased strategy.

■ Other Highlights

We are planning to hire Mr. Noriyuki Iwadare, the foremost figure in game music, for the music of this project. He is known for his work on games such as Super Smash Bros. Brawl and GRANDIA.
We will continue to deliver long-term enjoyment by updating the game with new battlefields and mechs. Enjoy even more exciting battles with us! With your support, this game will keep evolving.
We are committed to delivering the best experience by making significant improvements to the graphics from Unreal Engine 4 to Unreal Engine 5 with the support of our users.

■ Our Community

This game is themed around creating and evolving together with the fans. Through Discord, we will deepen our communication with more fans and make the game even richer. To deliver the latest information, we will be sending out information through teaser sites and Twitter. Let's make the game even better with the power of the fans!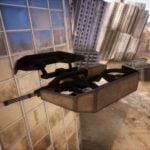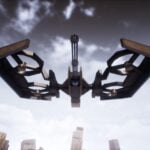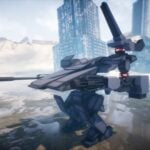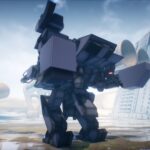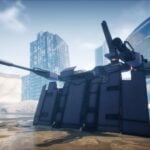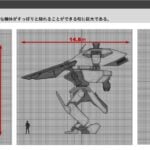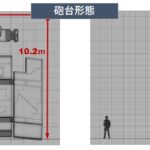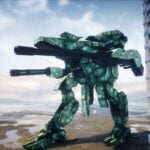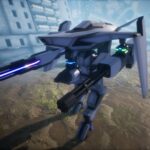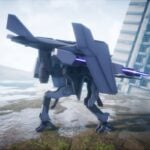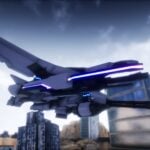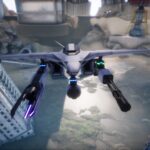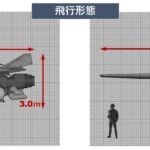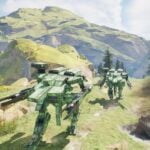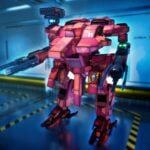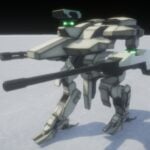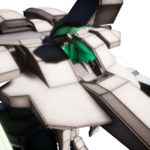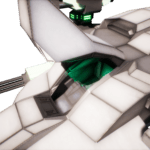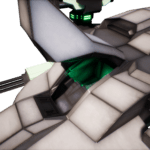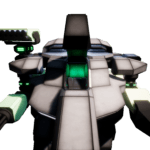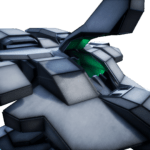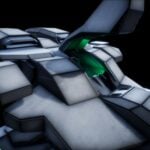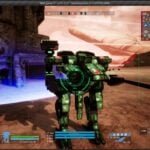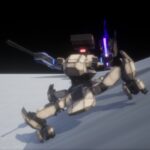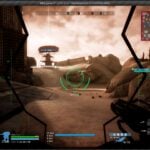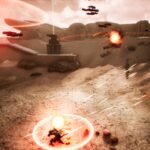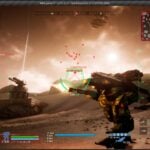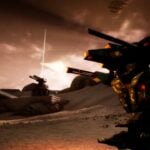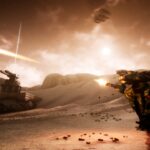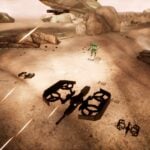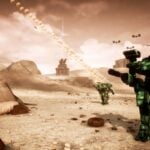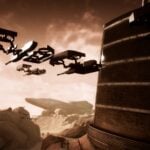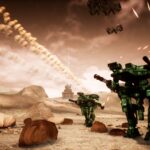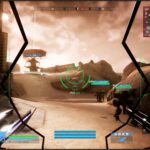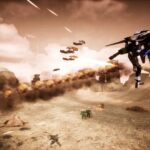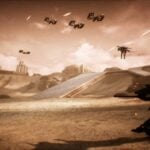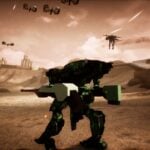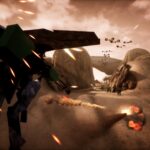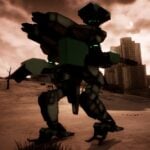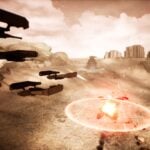 And here is a detailed breakdown of how the game plays:
Project MBR (provisional) is a multiplayer robot action shooting game in which five versus five players board a robot and fight from the cockpit perspective.

■ Two Features of this Project

Setting: "A realistic near-future world with a sense of connection."
Gameplay: "Continuity of training and addictiveness of multiplayer."

■ "A Realistic Near-Future World with a Sense of Connection"

Weapon Design with Functional Beauty

Robots as extensions of real combat vehicles. A design taste that feels functional beauty without meaningless shapes and parts!

*Screenshots are low polygon and is still in production.

Realistic But Transforming Robots

There are not many examples of works that transform the body while being a realistic robot. Do it seriously!

—Transform into tank form.

—Transform into flight form.

—Transform into turret form.

A Near-Future Setting that Assumes the Earth About 30 Years from Now

Koichi Inoue, former director of the planning office at Sunrise, is scheduled to set the world. (Fang of the Sun Dougram, Armored Trooper Votoms setting production, Mobile Suit Gundam MS IGLOO planning, setting, producing, etc.)

—A world where all information and human resources are already shared on a global scale beyond races and national borders.

In a world that has become a three-way confrontation, a group of giant companies proposes a certain "experiment". It was an epoch-making plan to avoid substantial clashes between countries and regions..

■ "Continuity of Training and Addictiveness of Multiplayer"

The fun of creating your own aircraft by strengthening and developing the aircraft body, combining equipped weapons, etc.

Aircraft Enhancement Development

If you continue to strengthen the aircraft, it will be possible to develop new aircraft.

Weapon Customization

Tactics spread by combining weapon.

Two Game Modes that Combine "Training" and "Serious"

With two game modes, both the "role-play element" that is cultivated through development and enhancement and the "esports element" that fights under the same conditions.

Each unit and weapon has a cost. The player selects multiple units and weapons within the allowable range of the "deck cost." builds a "sortie deck," and sorties.

Game Mode: "Exercise" (Training) – Matching in equal rank.

Always held.
You can build a deck that uses up to the upper limit of each player
Depending on the rewards for battle results, you can repeat promotions in rank, increase the deck cost limit, strengthen the aircraft, acquire weapons, etc.
A feeling close to a single player that gets stronger the more you play.

Game Mode: "Experiment" (Serious) – Matching with deck cost limit.

Held as an event.
Since the deck cost limit is set for each event, the conditions between players are the same (equals serious).
Assigned to one of the three powers in the world for each period.
If you win, you will get a special reward.

A Deep Battle System that Goes Beyond Mere Shooting

Capture and defense of bases, instructions to drones… Fighting according to the battle situation is as important as shooting down the enemy.

—"Base"

Each of the three types of bases has its own function, and the battle situation changes when it is destroyed. Capturing enemy bases and defending allied bases are the keys to victory.

Wide Area Search – Capture enemy planes within a certain range. Send information to your military.
Automatic Fire – Search for enemy planes within a certain range. fire a powerful cannonball
Replenishment of Drones – Release unmanned weapons at any time.

—"Drone"

The player is accompanied by about four "unmanned aerial vehicles". You can order attacks on enemy planes and enemy bases, and escort your own planes and bases. Despite being a five-versus-five multiplayer, the field is crowded with about 50 units.
Watch the announcement trailer and an 11-minute production staff interview video below. View the first screenshots at the gallery.
Announce Trailer
Production Staff Interview