WitchSpring R – Steam Next Fest demo now available
Available until February 13.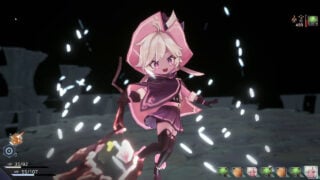 A demo for WitchSpring R is now available for PC via Steam as part of Steam Next Fest: February 2022 Edition, developer Kiwi Walks announced. The demo will remain available until February 13.
The demo is said to be two-to-three hours long if you play through the story parts following the tutorial.
WitchSpring R is due out for console and PC via Steam in 2023.
Watch some gameplay footage of the demo below.
Demo Gameplay Reel
Demo Gameplay Clips
Golem Cave
Teleport Circle
Training
User Interface