Thunderful subsidiary Headup Games acquires Studio Fizbin
The studio behind Minute of Islands and more.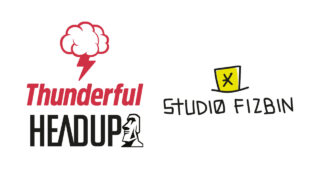 Thunderful has acquired Studio Fizbin via subsidiary Headup Games, the companies announced.
Studio Fizbin was founded in 2011 by CEO Alexander Pieper, and has two studios located in Ludwigsburg and Berlin, Germany. It is known for The Inner World series, Say No More!, and Minute of Islands, and is currently working on a new roguelike action game codenamed Project Kokidon.
With the acquisition, Studio Fizbin has become the eleventh studio at Thunderful. It will continue to work on Project Kikodon, while also retaining its creative freedom. The deal includes the ownership of all intellectual property created by the studio.
Find comments from each party below.
Agostino Simonetta – Chief Games Officer, Thunderful Games

"Studio Fizbin represents the first studio where we have moved from a publishing relationship to acquisition, thanks to our strong partnership with them. Adding to Thunderful's roster of studios with acquisitions is an important part of our business strategy when it comes to our IP-building pillar. With Studio Fizbin joining the likes of Coatsink, JUMPSHIP, Early Morning Studio and our talent behind the SteamWorld series, we now have eleven studios that we are supporting to unleash their creative vision and build strong IP."

Alexander Pieper – Co-Founder and CEO, Studio Fizbin

"We are incredibly hyped to be joining Thunderful and elevating our long-standing relationship to the next level. Becoming part of a bigger organization like this is a real benefit to our studio in terms of the support and infrastructure Thunderful offers. We have their full backing to follow our creative vision and this allows us to focus on making Project Kokidon and our future games the best we've ever shipped."

Dieter Schoeller – CEO, Headup Games

"The partnership between Studio Fizbin and Headup goes back to the very early starting days of the studio, thus making the acquisition the logical step in the successful history of Studio Fizbin. They've already produced a number of beautiful, funny, smart and moving games and with two office locations in Germany, one of them right in the centre of Germany's capital, Berlin, the team of 20 will further increase Thunderful's potential and opportunities in one of the most thriving and active markets and development scenes on the continent."