Sons of the Forest shifts to Early Access launch
Still launching on February 23.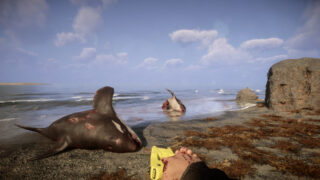 Sons of the Forest will be an Early Access title when it launches via Steam on February 23, developer Endnight Games announced.
While the game was previously confirmed for a February 23 release, it was originally planned to launch as the full experience.
Get the full message from Endnight Games below.
Hey Everyone,

It's been a long journey since we first started Sons of The Forest development and it's grown into the biggest most complex game we have ever made. There is still so much more we want to add; items, new mechanics, gameplay balance, and more. We didn't want to delay again so have instead decided to involve the community in the continued development of this project and keep our February 23 release date but instead release in Early Access.

The Forest turned out to be a massive success, due mostly to the awesome community and the suggestions, feedback, and bug reports the players shared with us. We are really excited and hope that players want to come on this new journey with us to make this the ultimate survival horror simulator.

—The Team at Endnight